Welcome to the Regional Arts Forum
Over three days participants will be invited to develop skills and a deeper understanding of the arts industry through a multifaceted program with an emphasis on personal and professional development and empowerment.
By attending, you will meet other artists and arts professionals, learn and engage with experts and speakers through current topics, and participate in a mix of keynote presentations, and small focused sessions to expand your knowledge on current best practise and take away practical actionable information to apply in your own work.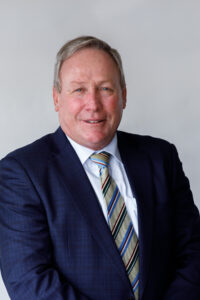 On behalf of Western Downs Regional Council, we are thrilled to be hosting this new event which is about bringing like-minded people together from across Queensland to celebrate arts and culture in regional communities. Arts on Top really captures the creativity and vibrancy of the Western Downs and we are excited to invite you to this wonderful part of the world we call home where you'll not only learn from leaders in the field, but draw on the inspiring surroundings to help you get the most out of your time. The Western Downs is home to a large community of talented creatives and whether you're a born-and-bred local or visiting the region for the first time, this brand-new Regional Arts Forum will deliver the unique opportunity to explore the role of arts – and showcase the people that make it – in the beautiful location that is the Bunya Mountains. There is so much on offer at this forum so look around and check out all there is to experience while visiting our creative and innovative community. Mayor Paul McVeigh Western Downs Regional Council
We acknowledge that this event is being held on the traditional lands of Custodial groups associated with Bonye Biar and people of the Wakka Wakka nation, including Wakka Wakka, Western Wakka Wakka (Jarowair), Barrungam, and Wulli (Djakunde), and Auburn Hawkwood peoples. We pay respect to Elders past, present, and future.
Background artwork: Hollie | Embrace 1990 | Acrylic on Paper | 1185mm x 1690mm
Arts on Top: Regional Arts Forum is a COVID Safe Event. For more on how we're staying safe, click here.